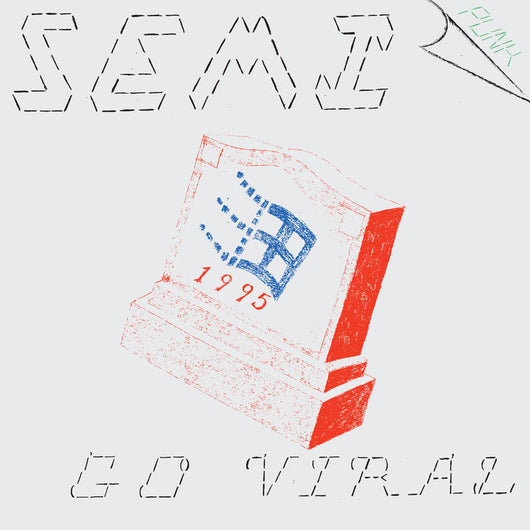 Semi- Go Viral 7"
Distro: La Vida Es Un Mus
MUS124 SEMI - Go Viral 7"
A chance meeting of GLOOM, THROBBING GRISTLE and DISORDER. Treading the fine line between genius and parody, London's SEMI deliver four tracks of pure noise hardcore punk which will fit right in between a Crust War or Overthrow band from the mid 90s and a MB or Hermann Nitsch collection. Too clean for the crusties and too noisy for the hardcore scene, SEMI bring performance back to the stage, making sure no-one is ever indifferent to their live antics. Go Viral documents the band at its peak and shows a conceptual band of the kind a city only produces every decade.
The record comes housed in a 12 panel CRASS style sleeve designed by singer Ben Fordree giving you just a peak of the trip the band was in.