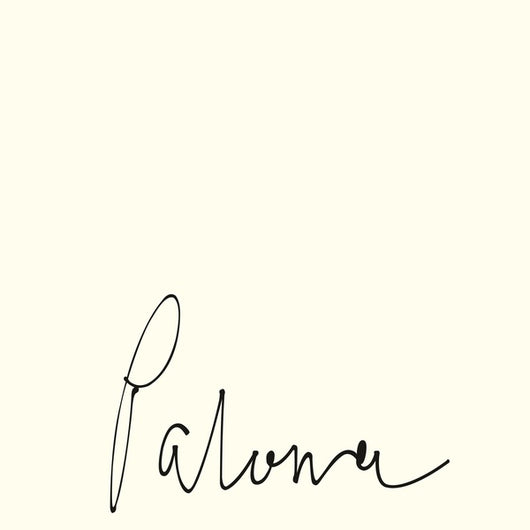 Laila Sakini - Paloma LP
Regular price $30.00 Sale
Paloma
, meaning the symbol of peace, a white dove, is the fourth LP by 
Laila Sakini
, and her debut for Modern Love. Invoking hope, in hopeless times, is perhaps the central aim of this album -- which has links and references to similarly spirited exercises: the aspirations of 
Veronica/Veronique
 to fatefully discover herself through song in 
Kieslowski
's 
The Double Life of Veronique
, a high school band readying their first performance, a theater production cutting stars and props to decorate their small but important production. Endeavors, fraught with risk of failure and which are quintessentially naive, are attempted with whatever material is within reach. In Paloma, piano and recorder form the core instruments, with a reluctant vocal, a borrowed violin, some glockenspiel, a timbale. Sakini sings of reflections, shadows, optical illusions, tricks of light, tricks of the mind, secret meanings, magic and mysteries. Charged and coded, forlorn and impressionistic, it's a mystifying album of unapologetically elementary instrumentation, arranged with cinematic ambitions.
Multi-instrumentalist, vocalist, producer, and performer Laila Sakini is London based, but Melbourne born. Her works include 
Like A Gun
 (EP), 
Vivienne
 (LP), 
Strada
 (EP), 
Into The Traffic, Under The Moonlight
 (LP), 
Princess Diana of Wales
 (ACOLOUR 038LP) and her 2017 collaboration with poet Lucy Van, 
Figures
 (BKEDIT 022LP). Laila has been featured in The Wire Magazine, graced the cover of Switzerland's cult Zweikommasiben music magazine, been featured on BBC1, in Frances' Les Inrockuptibles, LA's AQNB, Belgium's Gonzo magazine, Italy's Blow Up and in several specials on NTS Radio, LYL, Dublab and Red Light.